THE DYNO SHOP NOW HAS A PORTABLE (ON TRAILER) DYNOJET DYNO
The Dyno Shop has the only Chassis Dyno (rolling road) on the South West Coast of Florida. The Dynojet 248C is thought of by most tuning experts to be the most accurate and repeatable Dyno on the market today. When tuning on the Dynojet 248C changes in Horsepower and Torque as small as 1/10 of HP or Torque show up immediately. So right away you can tell if that adjustment was correct.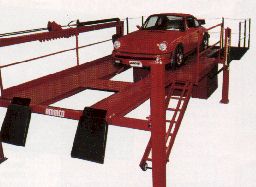 Using the AFR-PRO Air Fuel Ratio Meter saves a lot of time finding out if the fuel mixture is correct. It also keeps the tuner from starting or ending in too lean a condition. A dangerous situation.
These two key tools coupled with staff that have individual knowledge of the cars to be tuned, result in a winning combination. Phil, on Weber & SU carburetor British cars. Jack on Porsches. Rick on BMWs. Buzz on American carburetor cars. Ron of PRO-AUTO TECH on fuel injected cars, especially the new C-5 Corvette. See his articles in Corvette Fever Magazine.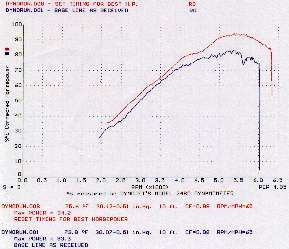 VW Golf SCCA Racer before and after timing only change.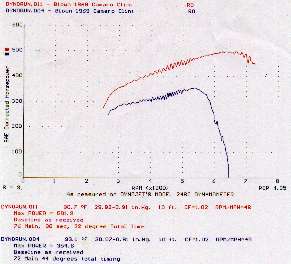 69 Blown Camaro Big block. This car required jetting changes and big timing change. More fuel less timing.
Key Benefits
DYNOJET Chassis DYNO
AFR-PRO Air Fuel Ratio Meter
Experienced Staff
Clean Shops
****CALL JAMIE 239-989-3185 TO ASK ANY QUESTIONS AND MAKE AN APPOINTMENT, HE WILL TAKE CARE OF YOUR DYNO NEEDS ********
*****OR CLICK ON THESE WORDS AND SEND JAMIE AN E-MAIL *****